10 for $10! Yu gotta be Darvish'n me! For less than $126 million, kick off the 2018 season with historic Wrigley Field note cards!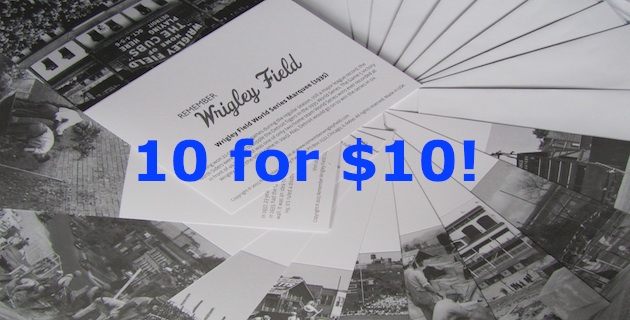 Classic •
Collectible •
Canvas Art
THE PERFECT $10 GIFT:
FABULOUS NOTE CARDS

Celebrate the new season with this historic set of 10 collectible 1930s Wrigley Field Renovation blank note cards and envelopes. Perfect for any occasion! A great gift! Unique and affordable!
YOUR CHANCE TO GIVE
A portion of all sales goes to Almost Home Kids, a remarkable service providing transitional care to children with complex health needs.